At any point in your savings journey you can choose to add a one time deposit to get to your savings goal faster or to complete your goal when you are close. If you would like to make a one time deposit just follow the instructions below
1. Sign in to your Accrue savings dashboard
2. Select the Savings goal you would like to make a deposit in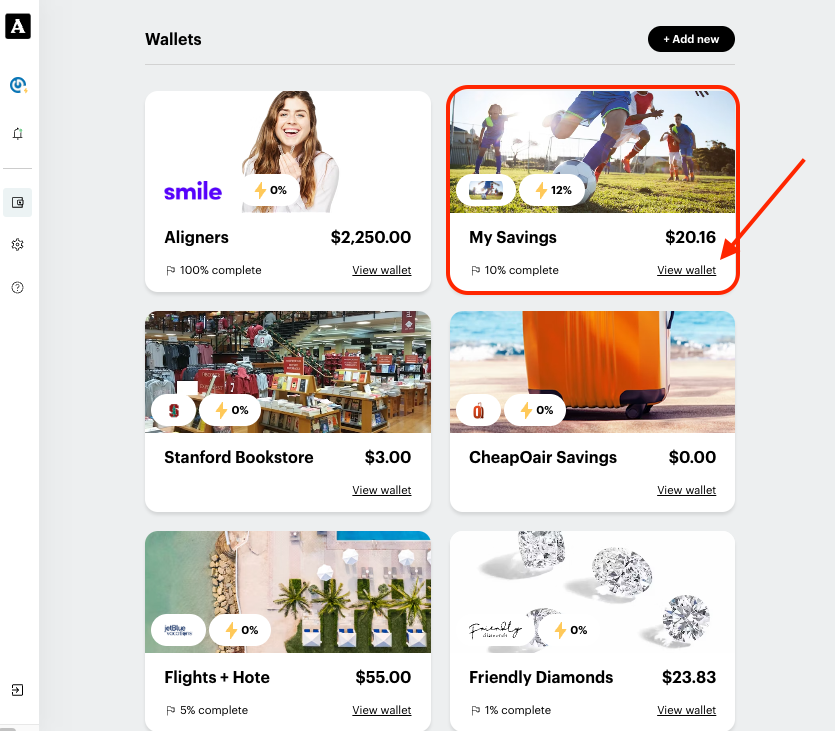 3. Select the Add Funds button on your savings tracker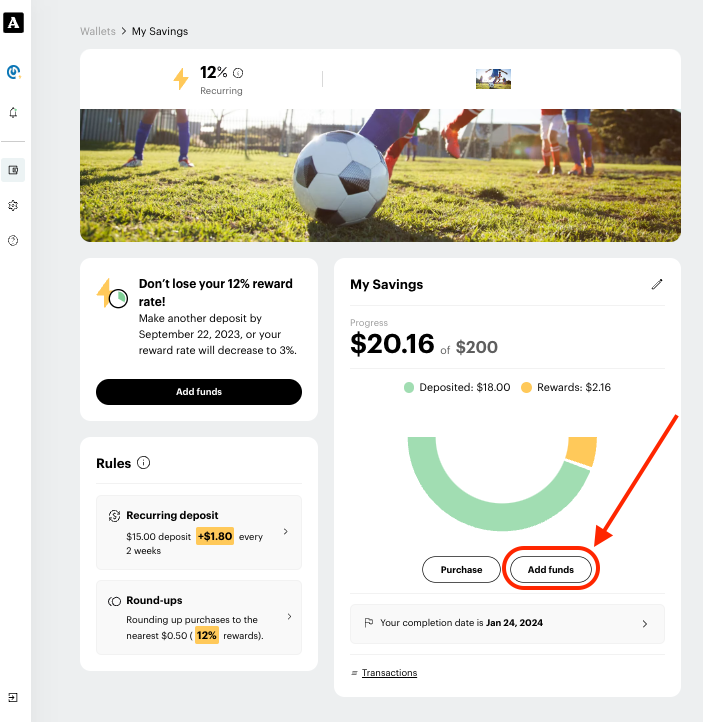 4. Choose "Make a one-time deposit"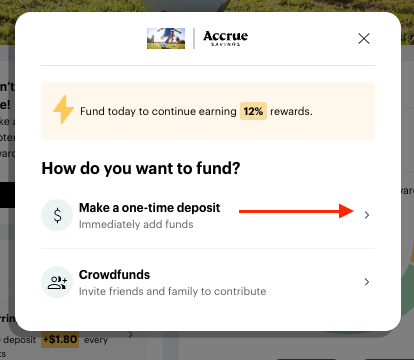 5. Enter the amount you would like to deposit or choose a pre-selected amount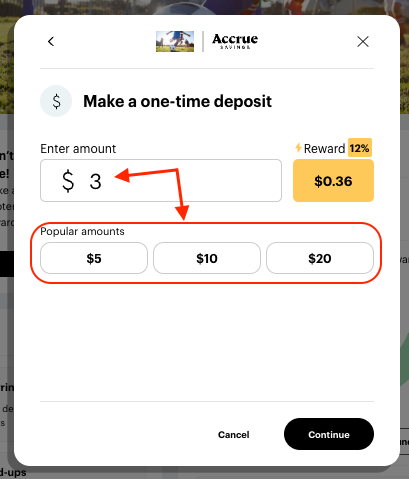 6. Choose your funding account (you can also add a new funding account if you would like)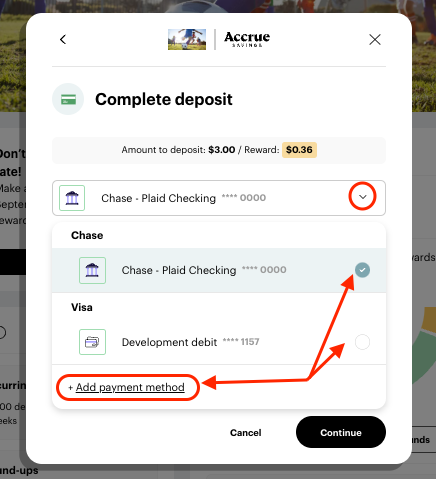 7. Verify you selected the correct funding account and press continue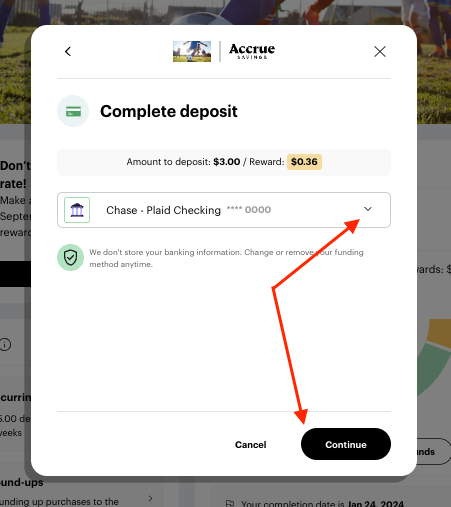 8. Once the payment processes you will see this confirmation screen with the amount of your deposit and the rewards you earned for it! Click "Continue"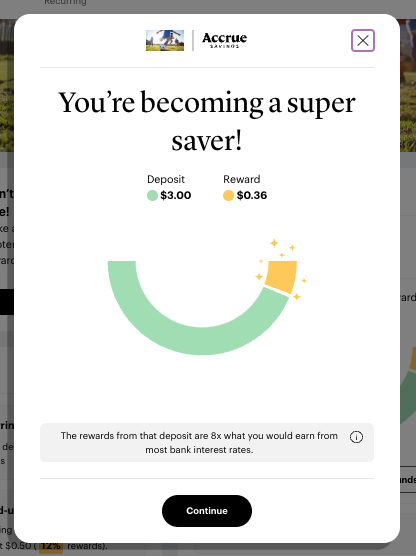 9. Congratulations! You have earned your top reward rate for any deposit made in the next 30 days! See your new rate on the next screen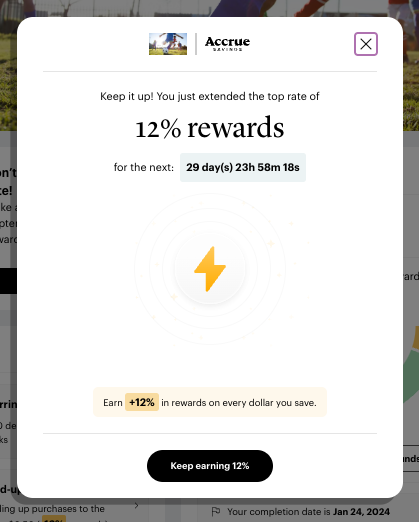 If you have any problems or have any questions about adding extra funds to your savings plan please email us at support@accruemoney.com or give us a toll free call at 1(844)918-3672.